Optics
What are the best types of Binoculars to buy?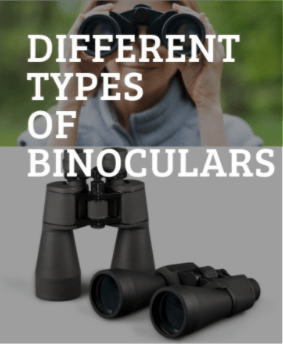 When we need to look far into the distance in detail, our eyes cannot see adequately, which is why binoculars are an excellent tool to accomplish this task. Basically, there are two types of binoculars roof prism binoculars and Porro prism binoculars. Binoculars are used for hunting, birding, viewing wildlife, etc.
This post includes:
Introduction
Working principle
Types
Uses
How does a binocular work?
This great tool has a function that makes it offer you all those potentialities, especially in the best binoculars, mainly they achieve their magnification when the light passes through the different lenses of the prism that according to its type passes differently, and this is what generates the image in the correct position through internal reflection, at the same time the eyepiece is never aligned with the objective in the joint, while in the ceiling its operation is linear.
They contain a center wheel that turns to get the focus we want, they also have a diopter correction ring on the right eyepiece that turns to get the power of the lens in both eyepieces and further improve focus and distortions. They are like small refractor telescopes but with low magnification but a greater field of vision, therefore binoculars allow the image to come from different axes increasing the relief.
Types of binoculars: Depending on the type of prism
Binoculars with porro prisms – In this case, the prism is in a non-linear optics with triangular base glass lenses that are mounted in pairs and this generates greater brightness and contrast, although they can be misaligned, the damages are usually less noticeable and are more binoculars big.
Roof prism binoculars – They are straight prism which makes them smaller and lighter, with close focusing distances, and are usually more resistant to weather changes.
Kinds of Binoculars on the basis of Topology
Night binoculars – Night binoculars are a very useful tool that allows us to visualize scenes with little or no lighting with the help of an infrared system that gives you sharpness and clarity.
Professional binoculars – These are for much more advanced uses that need a large field of view, resolution, and image quality, as well as other functionalities that make observation easier and more professional.
Primatics for children – They are of more basic uses, especially for the initiation, they have few resolutions and visual field, it is actually to begin to explore and learn to use them.
Rangefinder primats – They are ideal for accurately measuring long distances and offering high-end sharpness, and at higher ranges this accessory can include ballistic calculations, making it ideal for hunting.
Small primatics – These are designs to be able to have them anywhere because they are small in size, low weight, comfort assured and the best thing is that they do not even take up large space, they are for more concealed uses.
Powerful primates – They are one of those that focus on the level of magnification they have to see in greater detail, in addition to that durability and resistance are some of the most recognized factors for this type of binocular.
Binoculars types on the basis of Use
Viewpoint binoculars – These binoculars are aimed at lovers of the sea and nautical, they are usually more resistant to climatic changes and falls, in addition to having a robust design you can use them with firm tripods.
Binoculars for astronomy – They are specialized to see at long distances and are more for professional use, they give excellent sharpness in the dark and brightness to get objects.
Safari binoculars – It will be used to see large and small objects clearly, being characterized because they have a high level of magnification and it is to be used in sunlight.
Binoculars for photography – They contain a camera included to record and capture images, as well as the possibility of storing them on an SD card and transferring them when ordering, this type of binocular has greater clarity and resolution so that the photos are visible.
Binoculars for bird watching –   For ocío activities such as hiking, where we want to see birds that are not at such a long distance so the magnification level should not be exaggerated.
Binoculars for shows – Although they do not require a large visual field if it is necessary to have a higher level of magnification and clarity of the visualization to be able to observe the events without major problems.
Hunting Binoculars – Offer greater focus, provide better brightness, clarity, and light transmission so you can quickly and easily view animals in motion.
Read Also: